We, in partnership with the Split Tourist Board and the Split City Museum, presented our new product—a souvenir in the shape of Diocletian's Palace made with white chocolate—in the Gothic hall at 1 Papalić Street on Wednesday. 
With this project of chocolate Diocletian's Palace, Kraš has put an exquisite artisanship of its master confectioners into a product that will evoke lovely memories of one of the oldest and most beautiful monuments of cultural heritage in Croatia.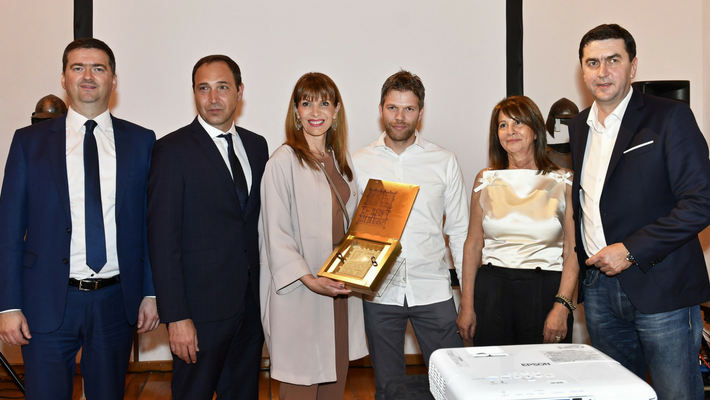 Photo: Joško Šupić, Dalmatinski portal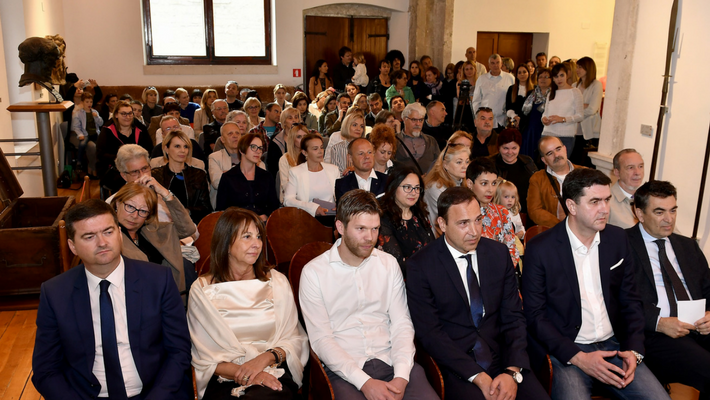 Photo: Joško Šupić, Dalmatinski portal
The Chocolate Diocletian's Palace, as a unique souvenir, is a small but a lovely and sweet contribution to a rich Croatian and, therefore, European heritage.
The Chocolate Palace is made in the original form of the Palace from the year AD 305. The reconstruction is the result of sixty years of scientific research by the architect Jerko Marasović (1923-2009). His architect daughter, Katja Marasović, has developed a construction design that was used by the academic sculptor, Frane Šitum, to make the model.
This model of the Palace is moulded in chocolate and weighs 330 grams. Accompanying the box is a bilingual booklet in Croatian and English that, along with photos and a ground plan, provides details on the history and shape of the Palace.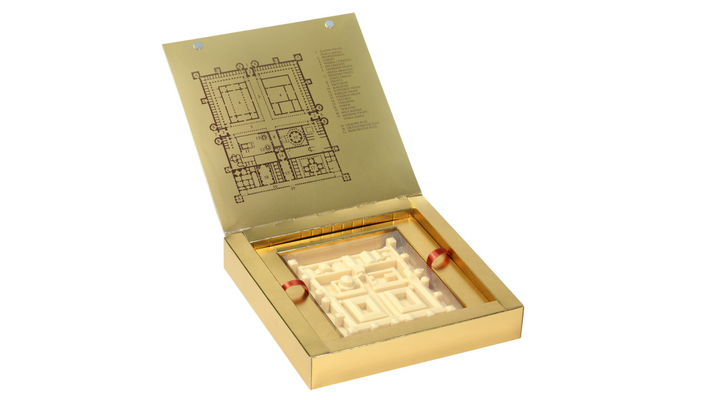 After 'strolling' through the chocolate Palace comes the sweetest part—enjoying the taste of this superior chocolate. Diocletian´s Palace of Kraš is a real treat fit for emperors.