Two for one, a sign of true love, has become reality at the Kraš Bonbonnière Shops in February.  
Select two Kraš´ sweet books from the Limited Edition of sumptuous pralines made to traditional recipes and hand-decorated with bright cake colourings. The sweet books hide glittery gold Bajadera chocolates, purple Escura chocolates with hazelnut paste centres or Fontana Ice Cubes, all made with love at Kraš´ master workshop. Buy one sweet book of your choice and get the second one free!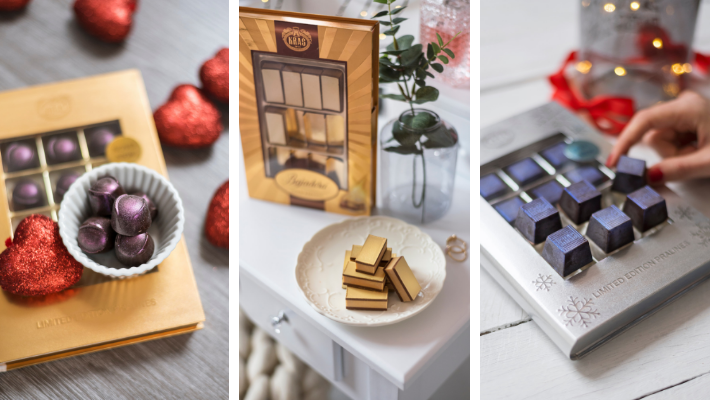 In February, a month of love, two for one at KRAŠ Bonbonnière Shops!