Giving gifts to loved ones brings a special warmth to the most beautiful part of the year. Moreover, there is hardly any gift such as chocolate treats that goes straight to the heart of those we care about.     
Harmonious flavours of the most famous Kraš´ pralines make for a special visual composition too. At once perfectly suited but also individually distinguishable Bajadera, Griotte and Fontana tell the most wonderful Christmas story and bring magical chocolate moments to these holidays.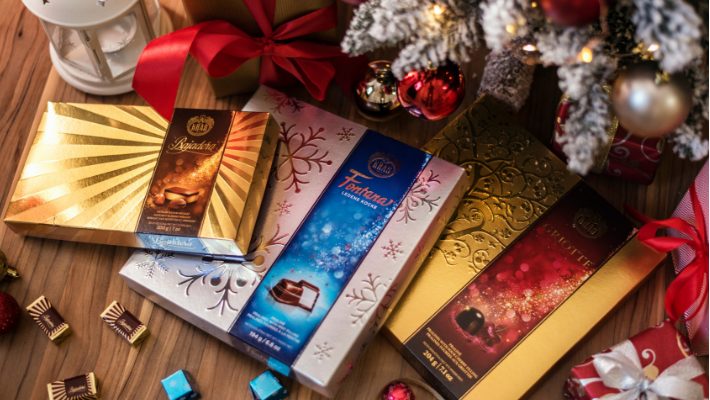 The brightest star of this year´s festive praline range is Bajadera. A new box in book form hides a story of this timeless confection. The story that comes alive each time when Bajadera becomes part of our lives, taking its place at family gatherings and parties, showing love and appreciation and wishing many happy returns.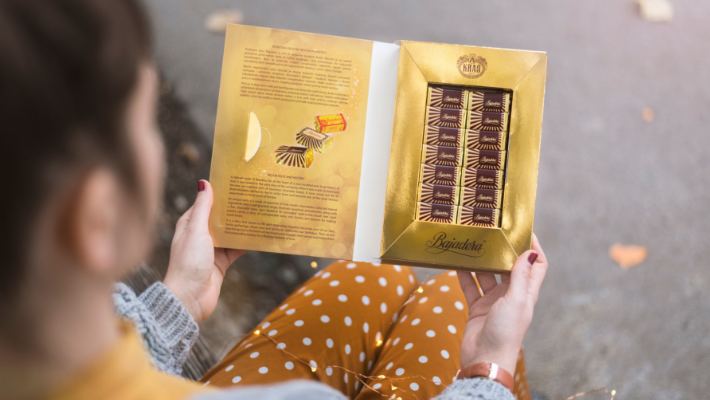 Made to closely guarded recipes, Runolist and Trijumf chocolate bars are here this year to create new unforgettable moments with our loved ones. Iconic flavours in their original wrappings under the brand Kraš´ Classics are a real treat for all true lovers and connoisseurs of chocolate, nostalgics and those wanting to give a piece of history as a Christmas gift.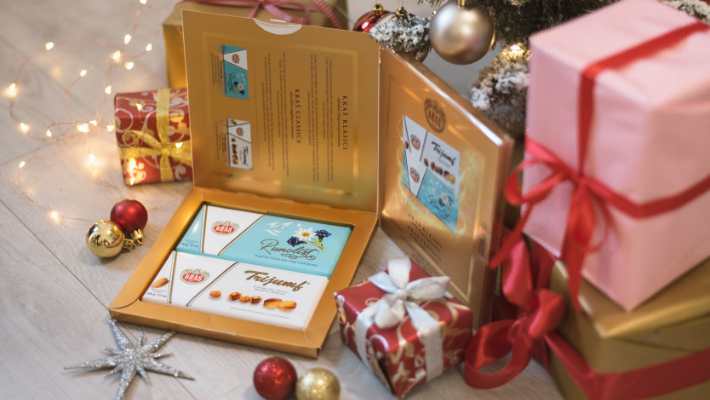 Within our wide range, we have prepared something for everyone, but without further ado, come and visit us at the nearest Kraš Bonbonnière store or find our festive range at the nearest store and see for yourself our wide selection of confectionery.