Summer newcomers to Kraš range are light and sweet, ones with airy notes of white and others with an irresistible aroma of tropical fruit. 
Kraš summer collection is opened with Dorina chocolate bars, adding two fresh white chocolate varieties to a rich range of flavours: Dorina white chocolate with crunchy rice and Dorina white popcorn chocolate with sweet and salty caramel roasted popcorn will give not only lovers of white chocolate but also every chocoholic something to enjoy. Our summer forecast predicts that the deliciously smooth, melt-in-the-mouth white chocolate with crunchy additions will be the most sought-after summer treat when relaxing in the shade.  
In addition to the new white chocolate bars, here are also favourite Domaćica biscuits in their summer limited edition, bursting with tropical aromas in an appealing tropical box. These hugely popular crisp biscuits coated with 23% Dorina chocolate feature harmoniously balanced flavours of pineapple, passionfruit, orange, lemon and coconut under the name of Domaćica Tropicana that, by just saying it, make your mouth water and instantly tempt you to try one. If you think creamy fruitcakes and cold ice cream are the best summer treats, just wait to have Domaćica Tropicana. We don´t believe you can stop at just one aromatic biscuit!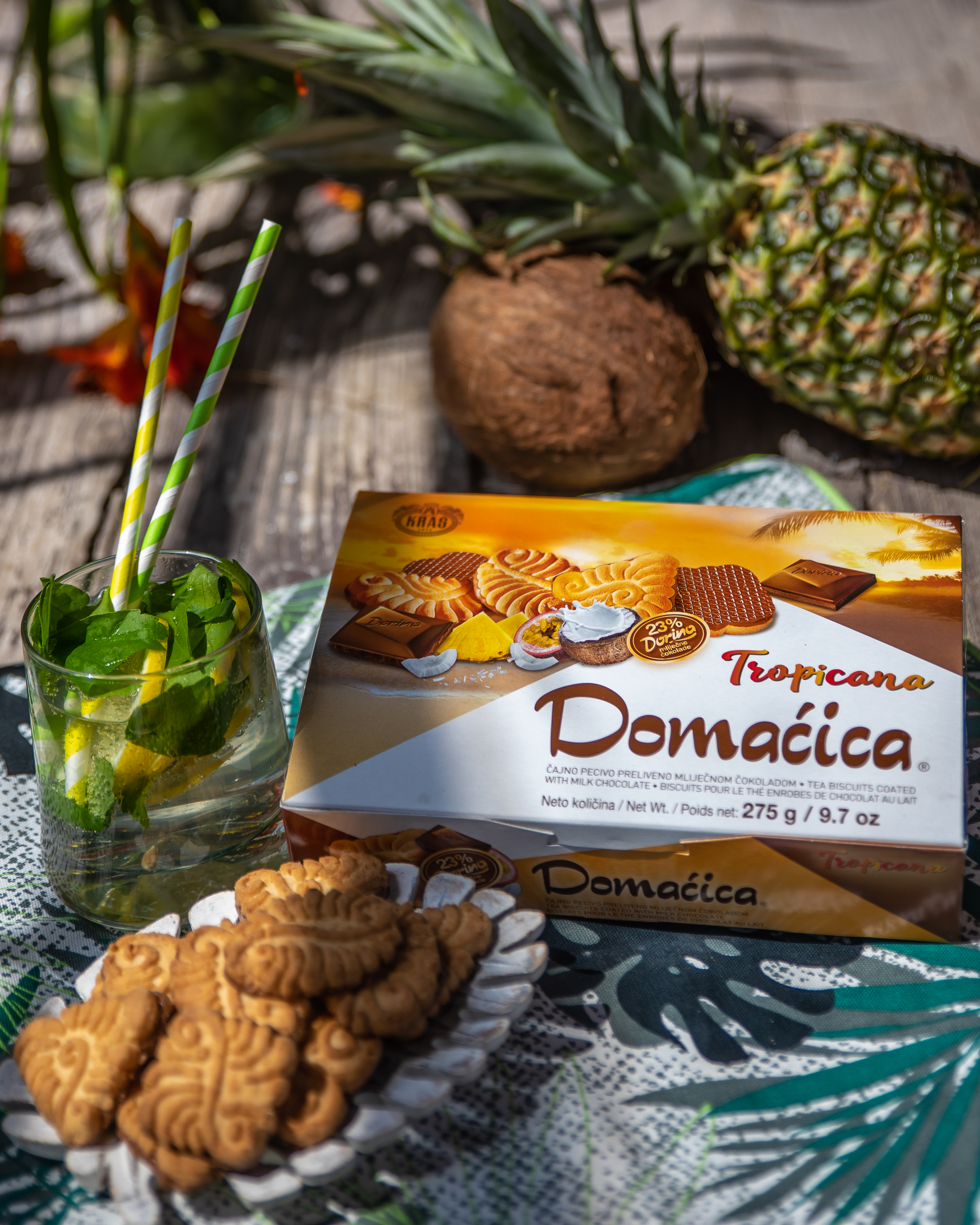 When summer can´t make its mind up, take matters into your own hands and look for Kraš newcomers on the shelves of your shops to enjoy the sweet side of summer and taste combos that will hook you at first bite.