In the very centre of the popular Zagreb promenade, called Špica, citizens of Zagreb and numerous tourists can enjoy a unique chocolate shopping experience in a newly refurbished shop.
In the very heart of Zagreb, in the popular Cvjetno Square at 1 Varšavska St., a newly revamped Kraš Bonbonnière shop has opened for business, and its modern, elegant and sophisticated design will make it a great place for shopping for city dwellers and the attraction for the increasing numbers of visitors.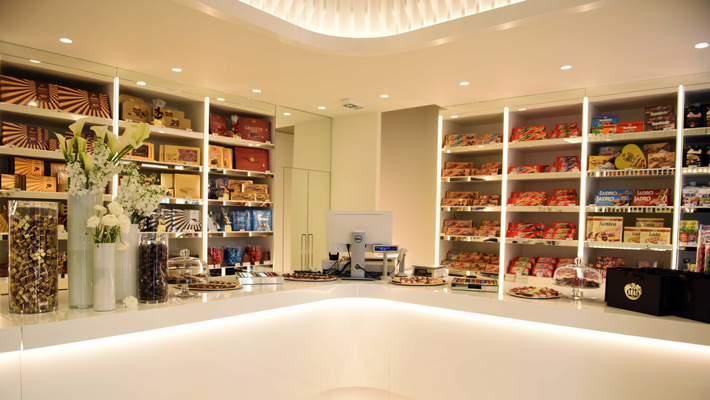 Wanting to cheer up its loyal consumers, Kraš has opened once again the gateway to the irresistible world of chocolate where, along with the selected range of its renowned brands, it will display a great selection of the premium filled chocolates and dragèes and the unique range of handmade chocolate bars.
Each week, there are different varieties of handmade chocolate bars on offer that are freshly brought from a Kraš' artisanal chocolate workshop and broken up into pieces and gift-wrapped on the spot, exuding aroma of fresh chocolate. Besides that, the aficionados of Kraš' sweet treats can, as thus far, buy their favourite filled chocolates, or, with the help of sales assistants, create an original sweet present to make happy their dear and near ones.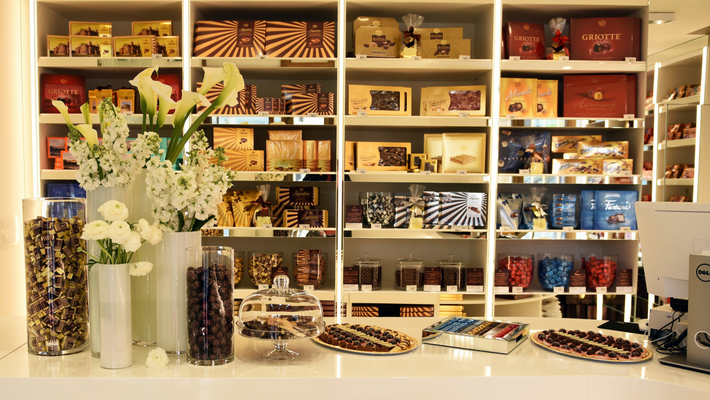 The revamped shop premises that exude tradition and elegance are redesigned and remodelled by a famous Croatian architect Ante Vrban. The Kraš Bonbonnière shop itself is part of the project of strategic repositioning of the chain of Kraš shops, and before this Zagreb shop remodel, Kraš Bonbonnière shop in the centre of Split had a makeover to a similar architectural design. In addition to remodelling and updating the shops within the framework of the project, we constantly innovate the high-end range of Kraš' products and wrappings that are on offer exclusively in Kraš Bonbonnière shops and Kraš Choco Bars.  In this way, they provide the right place to display a century-long tradition and artisanship in making chocolate and other treats, fostered and continuously developed at Kraš.