A personalised range of Kraš' luxury filled chocolates and gift boxes of handmade filled chocolates are tradition at Kraš' stores. 
Kraš Bonbonnière stores and Kraš Choco Bars across Croatia are the gateway to a wonderful world of confectionery. There, Kraš' consumers and connoisseurs of confectionery treats can daily enjoy the aroma of fresh chocolate and the superior range of Kraš.
A new offering in a large selection of Kraš' chocolate treats are exclusive handmade chocolate bars in luxury golden 300-g packs. Kraš Premium handmade chocolate bars are based on a century-long tradition and artisanship in making a fine smooth chocolate and come in three original varieties: white chocolate with almonds and raspberries, dark chocolate with roasted hazelnuts and brittle as well as milk chocolate with almonds, hazelnuts and raisins.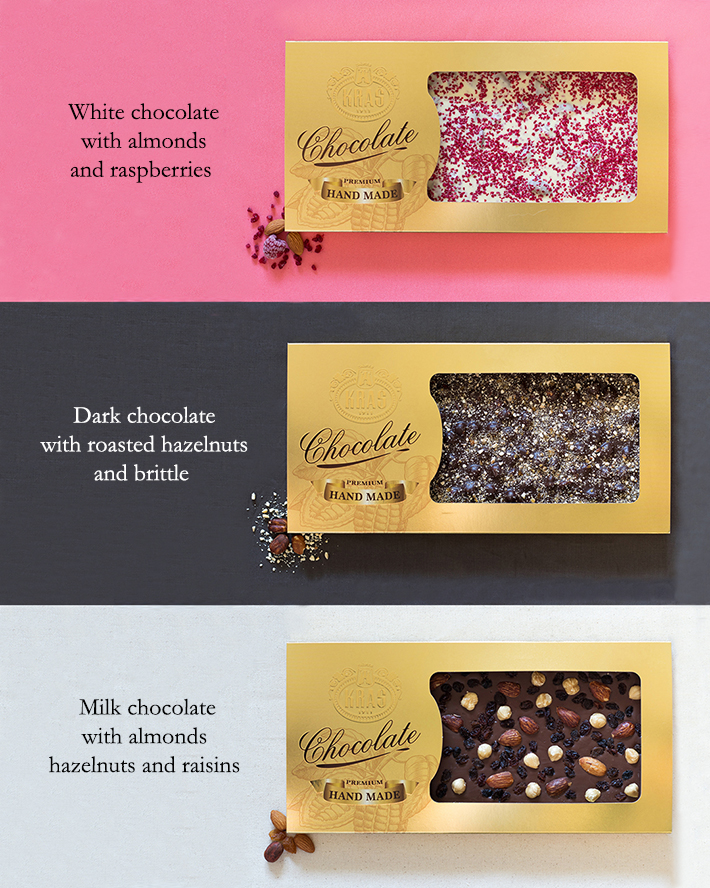 There is another new sweet offering in the exclusive range of Kraš' stores available for now on only three locations in the centres of the Croatian cities: in Zagreb, Kraš Bonbonnière at 1 Varšavska and Choco Bar at 15 Ilica Street;  in Split, Kraš Bonbonnière at 6 Narodni trg. These are handmade giant chocolate slabs that are broken up into pieces on the spot, which is a special attraction at stores. The range of slabs is continually expanded with different delicious combinations of flavours and ingredients, always coming fresh from the Kraš' artisanal chocolate workshop. After broken off, irregular pieces of one variety or a combination of several ones are being gift-wrapped in front of consumers.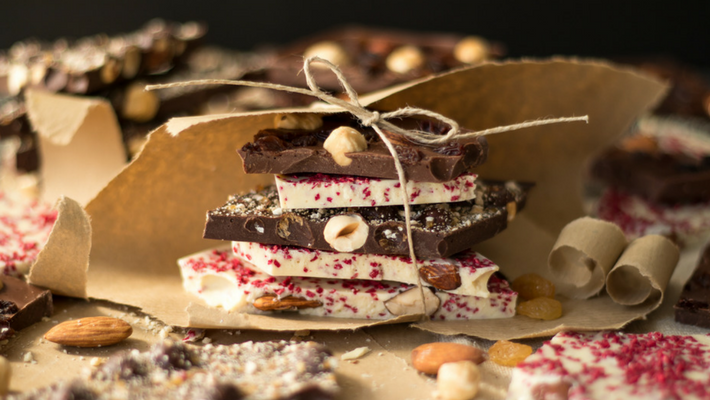 If you are looking for a gift for your loved ones, Kraš Bonbonnière stores are the right place to be. There you can confidently choose from among exclusive and fresh Kraš' confections that will be luxuriously gift-wrapped and decorated according to your wishes by our shop assistants. Stop by Kraš Bonbonnière stores and Choco Bars and indulge in chocolate treats.