The colder days are upon us, the first hats and mittens are on, the smell of winter spices is filling the air, shiny chocolate wrappers are rustling, the holidays are ahead of us, and our thoughts are turning to family and sense of togetherness, the warmth of our home and giving gifts to our loved ones.
Also this holiday season, masters from the sweet Kraš' workshop are standing more than ready with the range of chocolates, smelling irresistibly of tradition, since Bajadera, Griotte and Fontana have a distinctive flavour we have been happily accepting or giving as a gift for decades.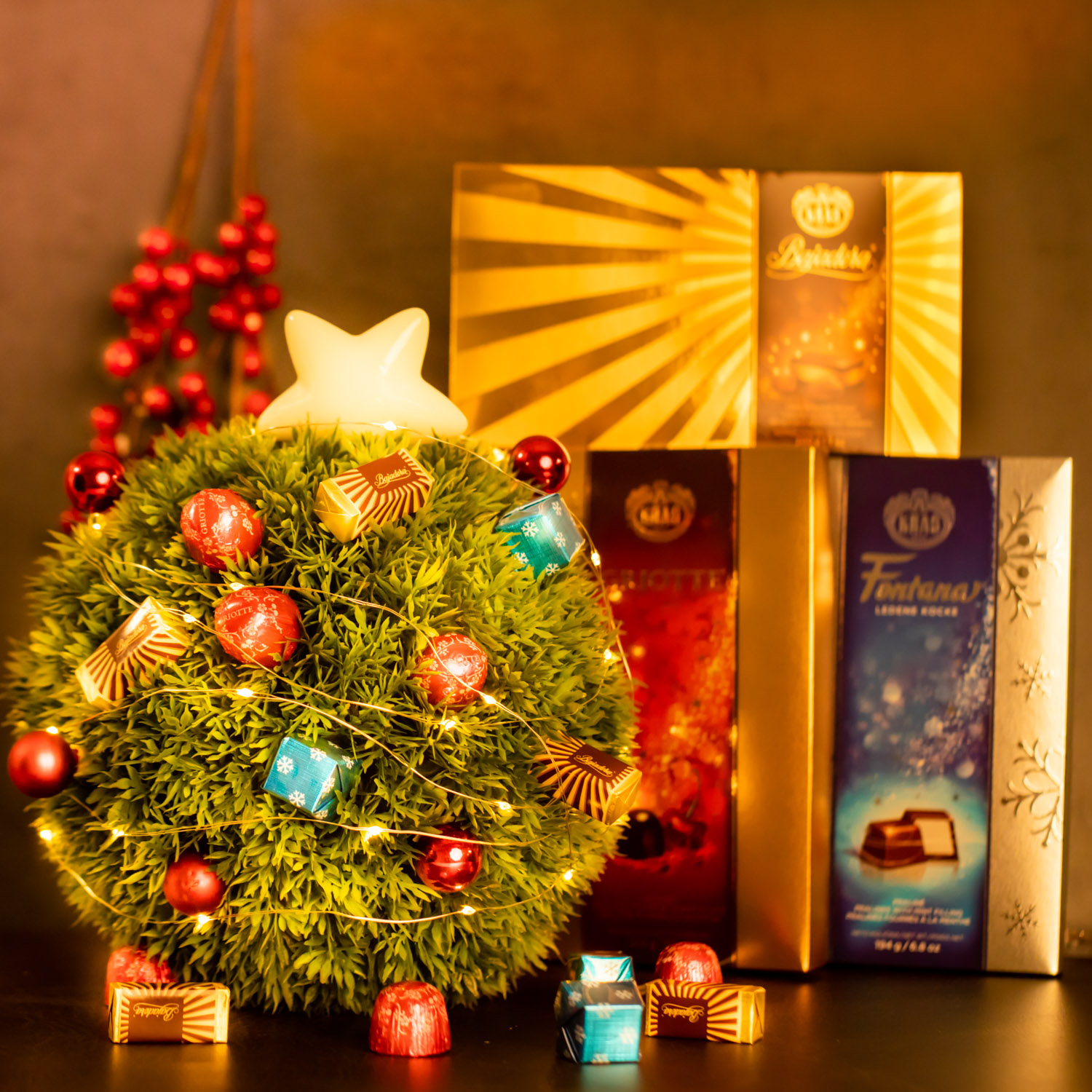 Bajadera, the most elegant dancer in the Kraš´ sweet dance troupe, keeps shining brightest this year too, telling the story of its uniqueness, the creaminess of fine Viennese nougat and sumptuousness of flavours on its book covers, in a box that brought a lot of joy last year when it hit the shelves of the library of sweet treats. Bajadera is proud to be celebrating 65 years in existence with a new special round tin box to be offered as a gift, we are sure, many times over this festive season because Bajadera is one and only, the most special praline in Croatia, with a new limited edition, adding up to its uniqueness and allure. 
Here are also new golden premium edition Dorina chocolate bars, offering a new fusion of flavours to all lovers of aromatic almonds and slightly sour tart cherries, as well as Dorina premium hazelnut chocolate bars, packed with additional roasted hazelnuts for even more indulgence. Give them as gifts to your loved ones and enjoy, together with them, by candlelight in the warmth of your home, fine notes of Kraš chocolate bars in their festive holiday packaging.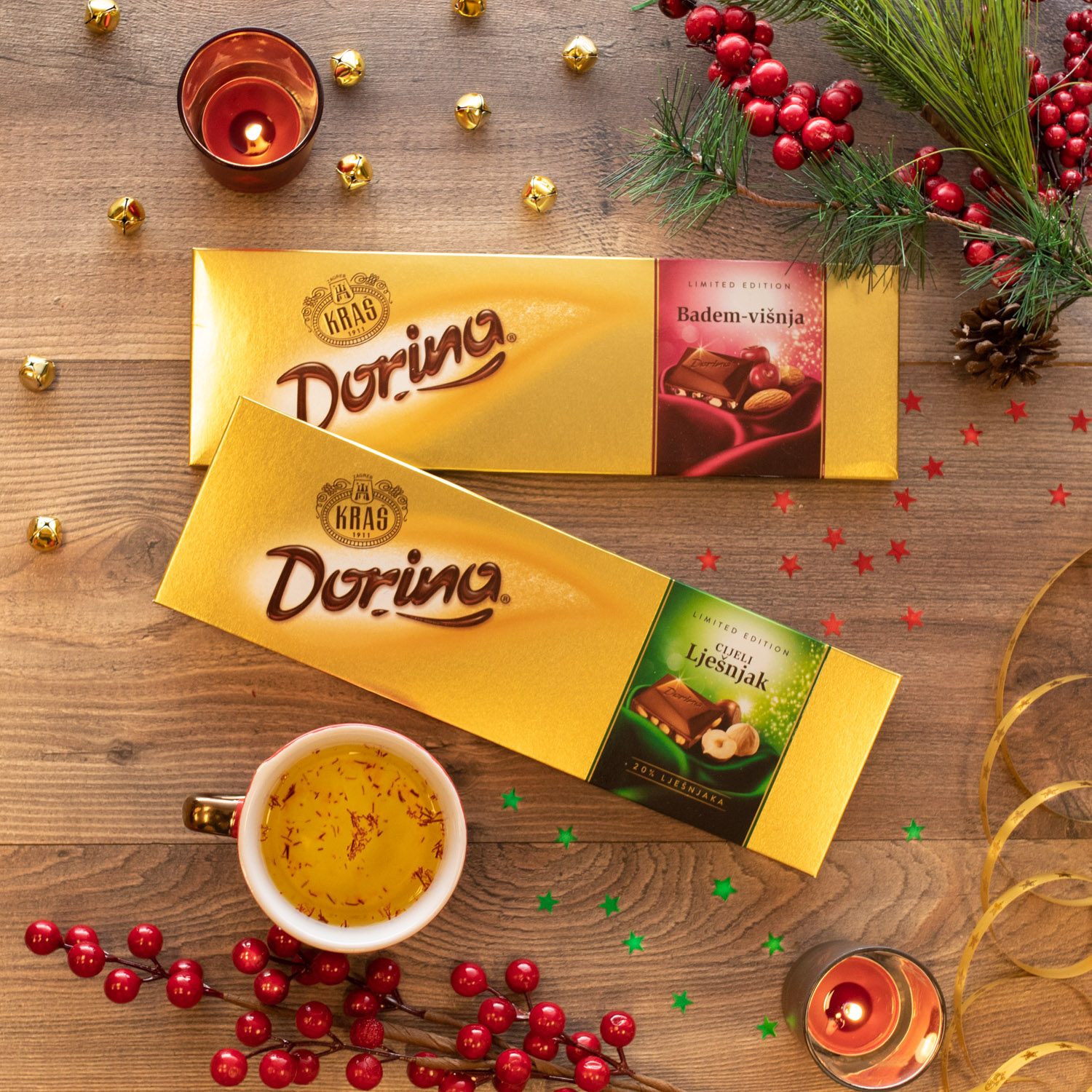 To add to your festive cheer, here are extra chocolatey Domaćica Extra Choco, tea biscuits we have come to know so well since we were children; in this edition, they are your most beautiful sweet dreams come true – they are totally, but totally, covered in chocolate! With a cup of warm beverage, this crunchy biscuit will win over every single heart, even the Santa´s heart as he descends with gifts on the magic Christmas night.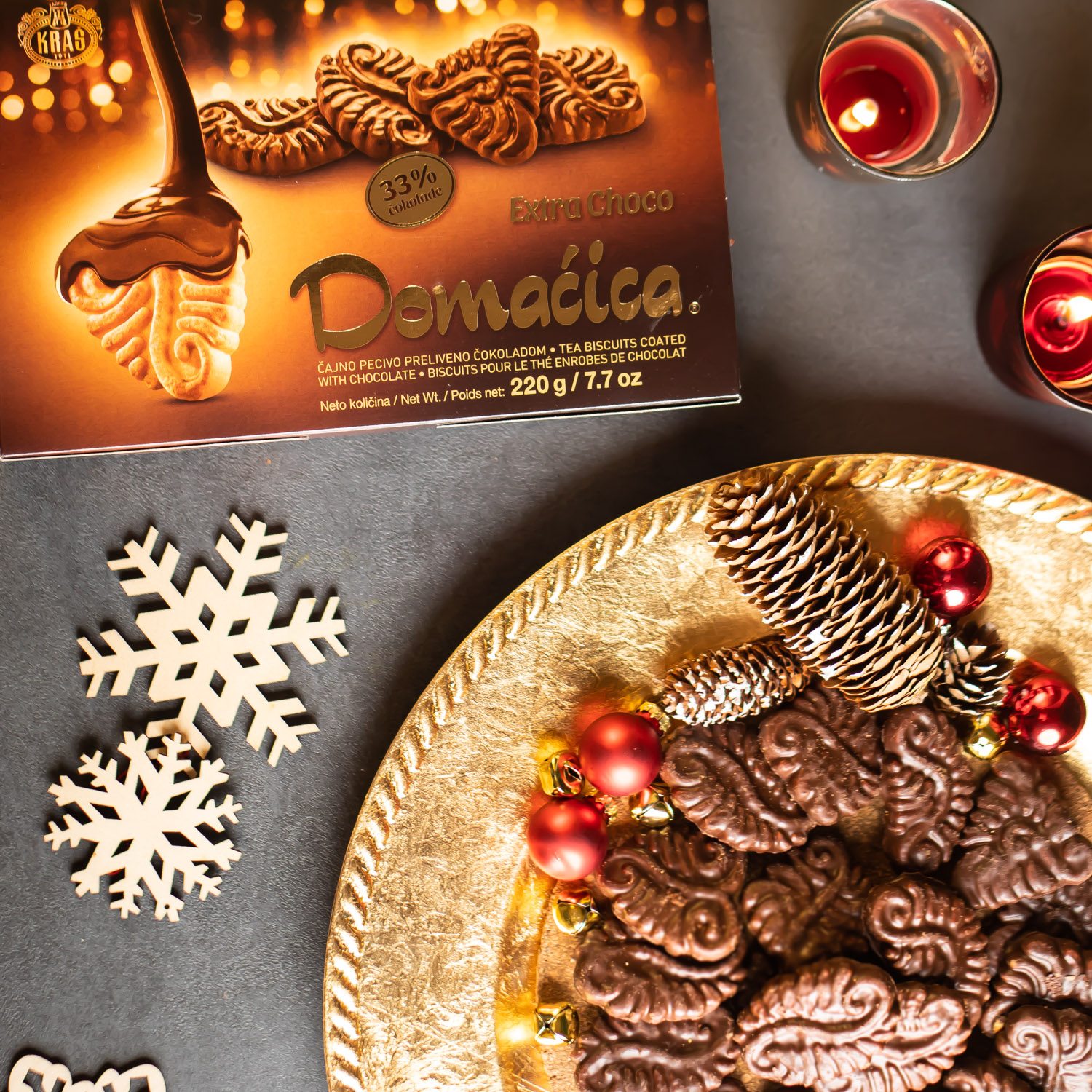 The children´s faces will beam with joy at Kraš´ range intended just for them: the youngest and cutest who are looking forward to the holidays with special enthusiasm, so we at Kraš are looking forward to it together with them. No offence, but our youngest consumers are our favourite ones!
Therefore, here is a special message for little girls and boys: children, if there is no snow this winter during these most magic Christmas days, you won´t have to worry about snowmen, they are made of chocolate and are waiting for you in a delightful festive chocolate called Dorina Frosty. Discover a new chocolate intended just for you….but it is O.K… to share a square or two with your parents! Chocolate and indulgence are more beautiful when shared.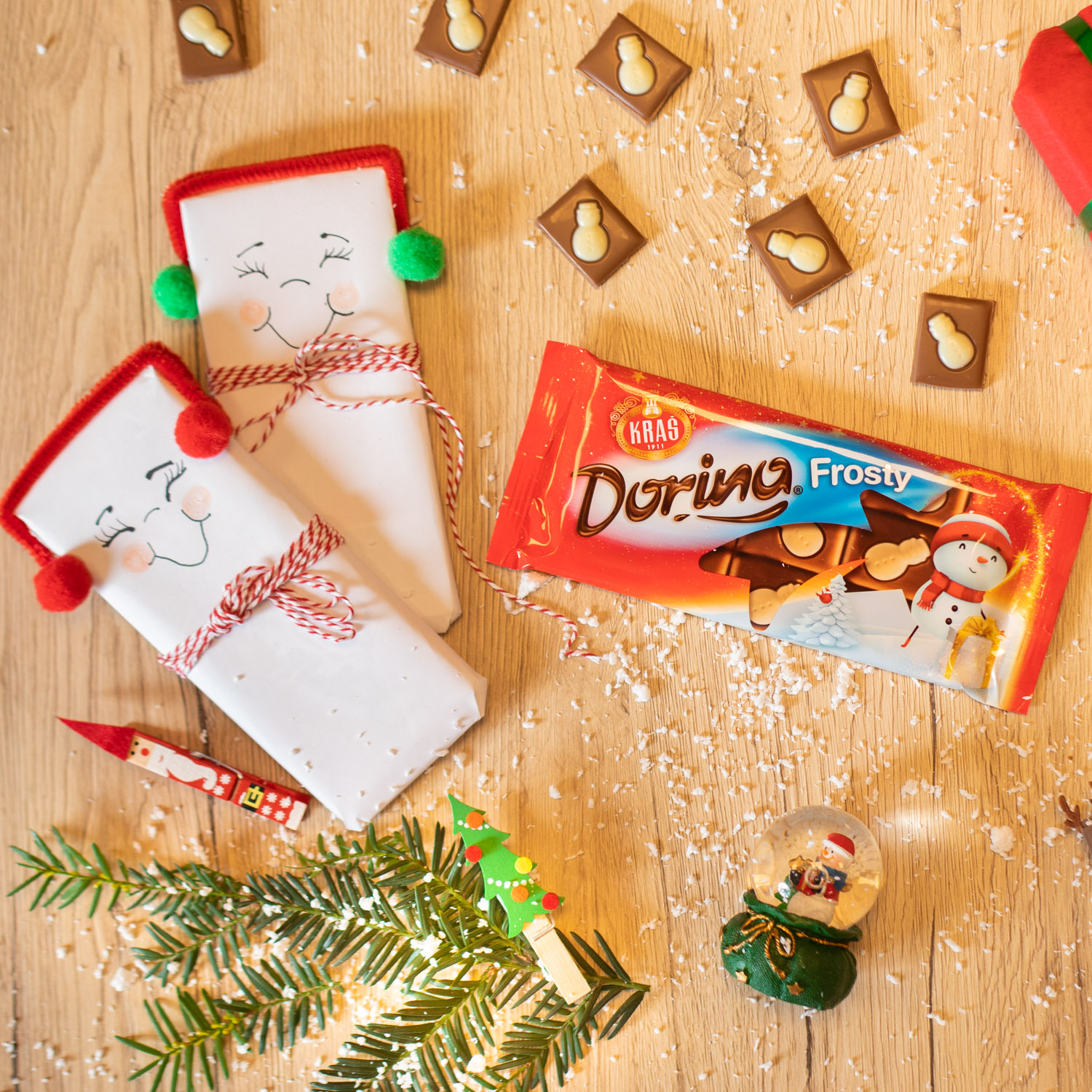 Here is also one brand new winter Dorina chocolate bar, smelling of orange and cinnamon, just befitting of holiday season.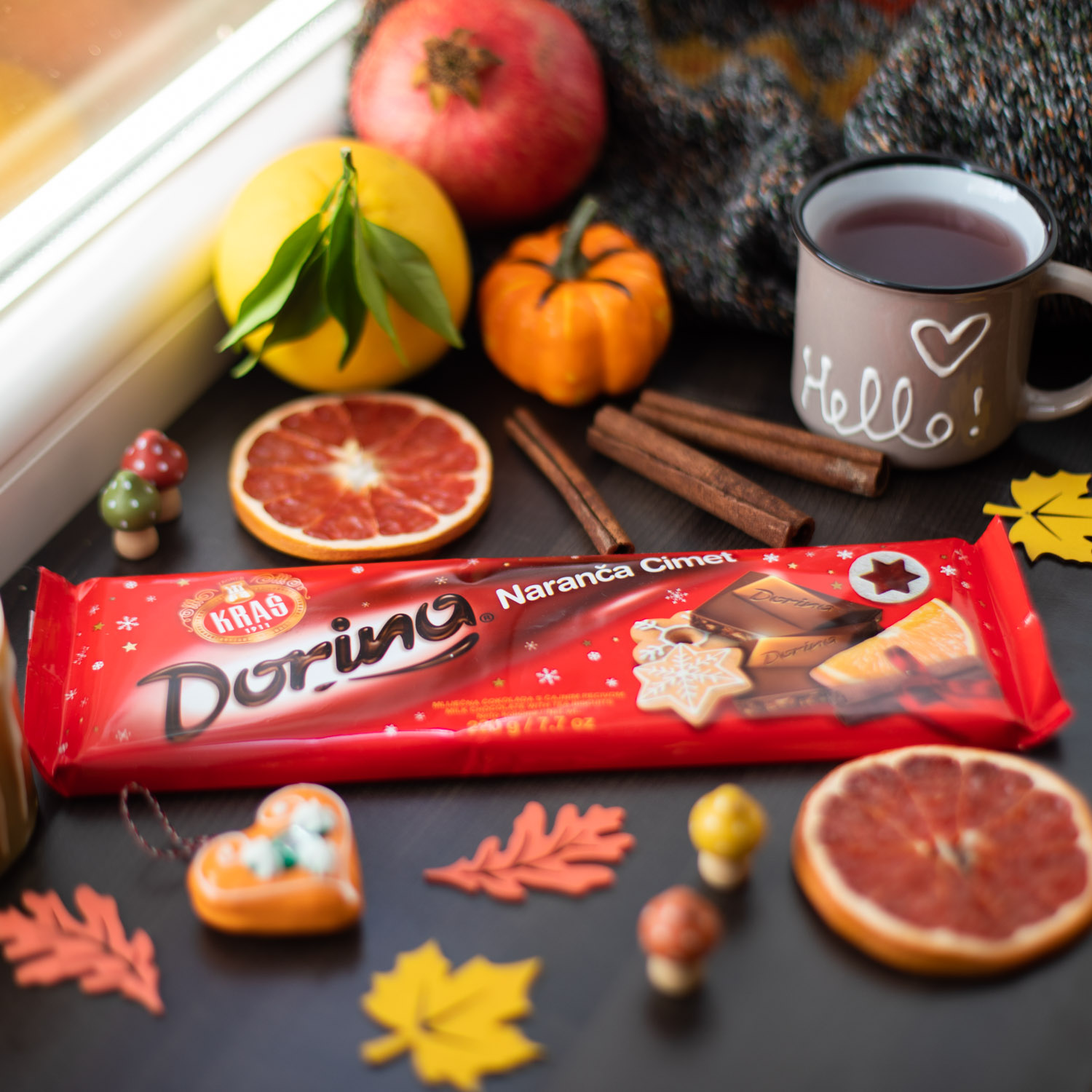 Children are fans of Animal Kingdom Milky ZOO just as much as we at Kraš are, just for the record. That´s why we have prepared a special gift to accompany Milky ZOO chocolate bars: a mug-jigsaw featuring Animal Kingdom characters. Look for a special festive packaging of Milky ZOO chocolate bars as a gift for your little ones and you will certainly make them happy.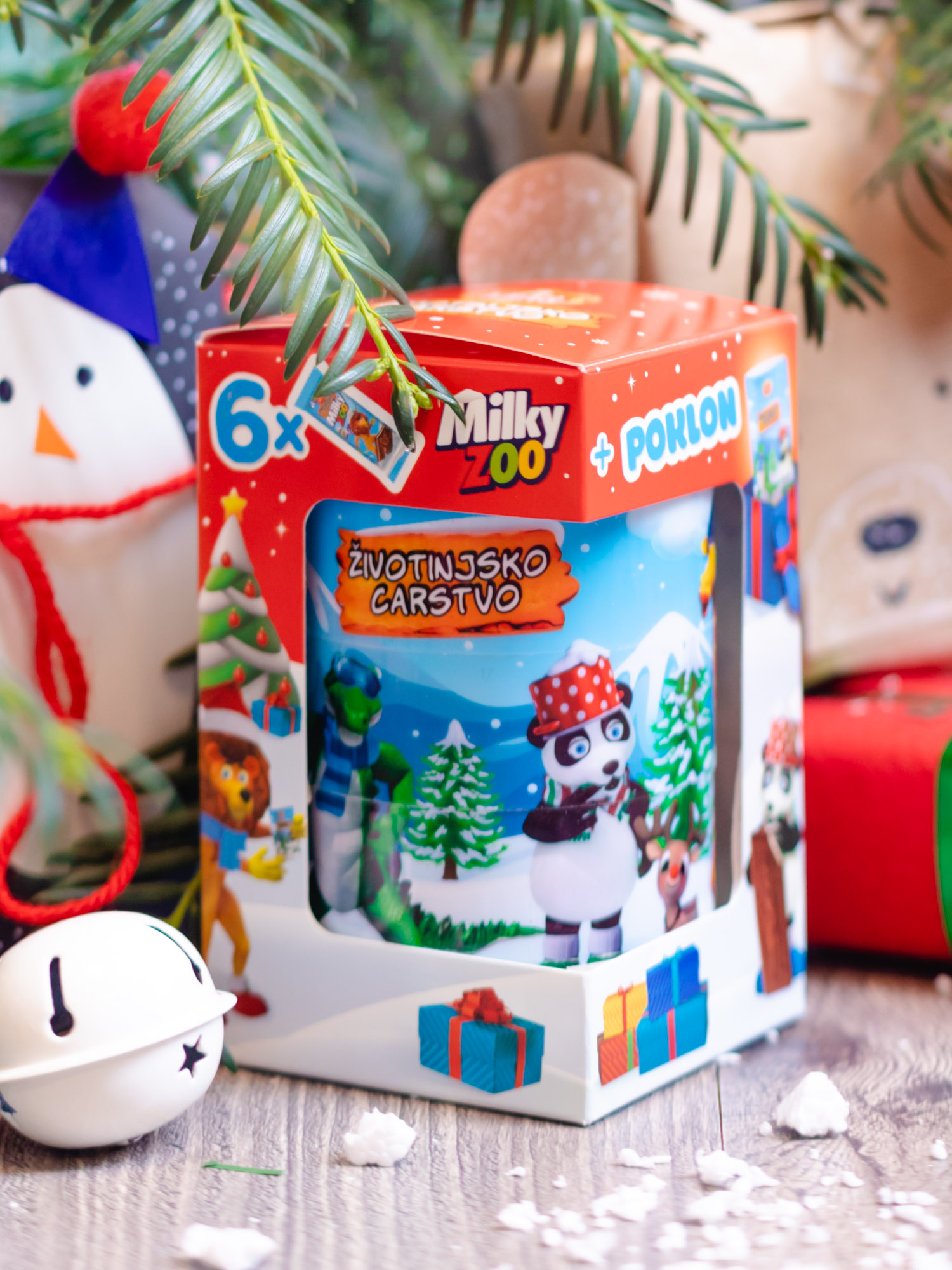 This holiday season, we are asking both kids and grown-ups to think about Tortica, or many small Torticas, because this year our mini Tortica is packed into the sweetest crunchy and snowy pack to be found under the Christmas tree.