This year's additions to the Kraš' range are new summer flavours. Now it is the turn of sweet treats with fruits and white chocolate—ideal indulgences during the long hot summer! 
Dorina Summer
After launching the hit product Dorina Macarons—available in strawberry, pistachio and vanilla--this season we present as a summer pick-you-up new Dorina Summer white chocolate bars with added fruits: Dorina Summer apricot and caramel and Dorina Summer forest fruits and cereals, both as 80-g bars.
Along with a delicious combination of melt-in-the-mouth white chocolate and tangy fruits, these chocolate bars are special for the way they are consumed. For a true summer experience, indulge yourself with cooled chocolate bars!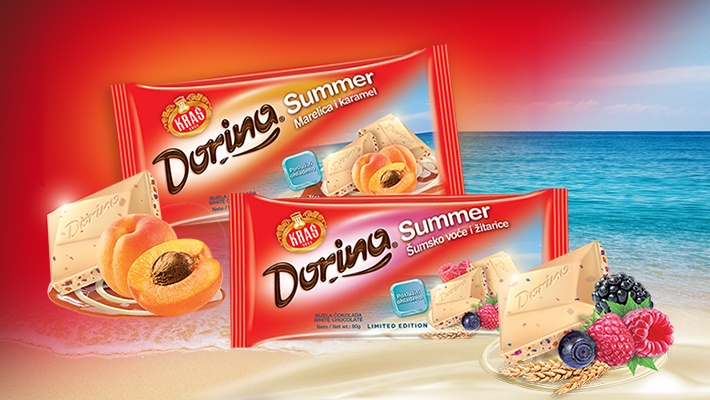 Domaćica Dark with white chocolate
This summer, indulge in a new variety of the family favourite—Domaćica. The new Domaćica features a dark crunchy biscuit coated with 23% white chocolate. A unique flavour of Domaćica is an addition to the Kraš' range of varied flavours of the favourite biscuit.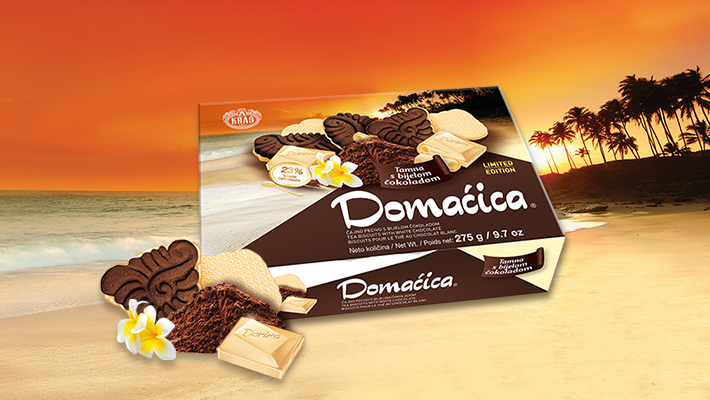 Find your place under the sun and refresh yourself with the new summer flavours.