Meet yet another new, totally different flavour of Domaćica biscuit as we have a healthier biscuit coming out of our sweet workshop that is perfect for everyone and every occasion. 
When having a morning cup of coffee, tea or warm milk, as a snack at work to boost energy or on the go on road trips or when craving something sweet, here is a new Domaćica BeneFIT with 30% less sugar, added inulin, oatmeal, whole-wheat flour and even 5 types of fruit. No, there is no need to worry: If we have made it healthier and added fibre, we haven´t made it unrecognisable but, as it becomes a true Domaćica, we have coated it with 23% dark chocolate that perfectly complements the crisp integral biscuit.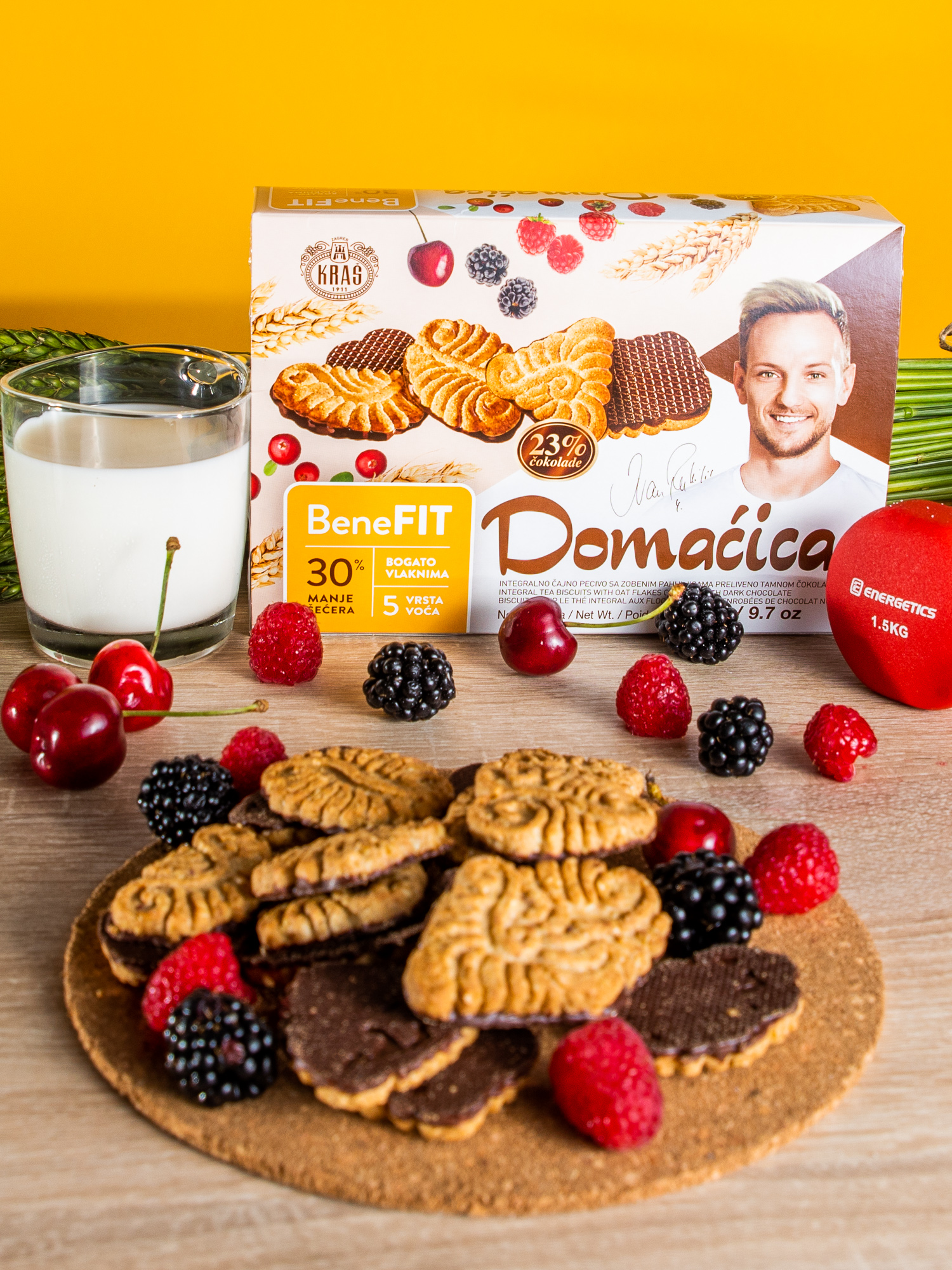 We are convinced that the new Domaćica BeneFIT will satisfy the appetites of the big and little ones alike and appeal to the palates of many who favour healthier snacks not only because of its low sugar and high fibre content, perfectly balanced fruity notes of berries and dark chocolate but also for its crispiness, thus becoming the favourite snack of all generations.
You can find Domaćica BeneFIT in its standard pack, featuring a smiling face of Ivan Rakitić, a top athlete and Domaćica ambassador. Look for the new Domaćica in your shops and indulge without remorse in the crispiness of a healthier variety of the well-known biscuit.