A new member of the Bajadera family makes a perfect sweet gift, and representatives of the news media got the chance to check it out for themselves at a launch event held at the Kraš Choco Bar in Ilica Street.
A new favourite has arrived from the Kraš' chocolate factory on the eve of the holiday season — Bajadera Exclusive. Bojana Gregorić Vejzović reminded the audience of the everlasting Kraš brand, surprising with new flavours in a special golden pack just right for the occasion.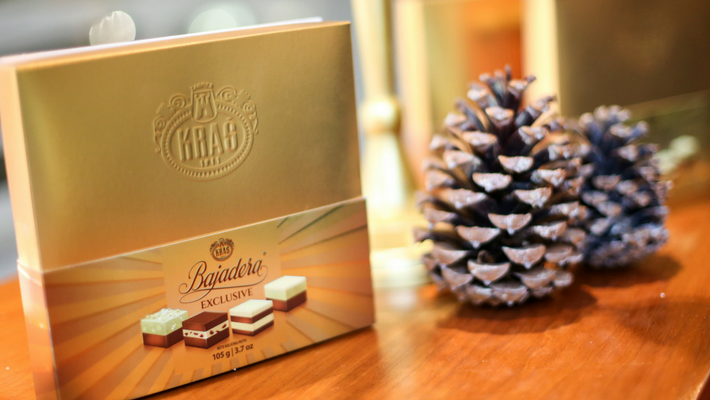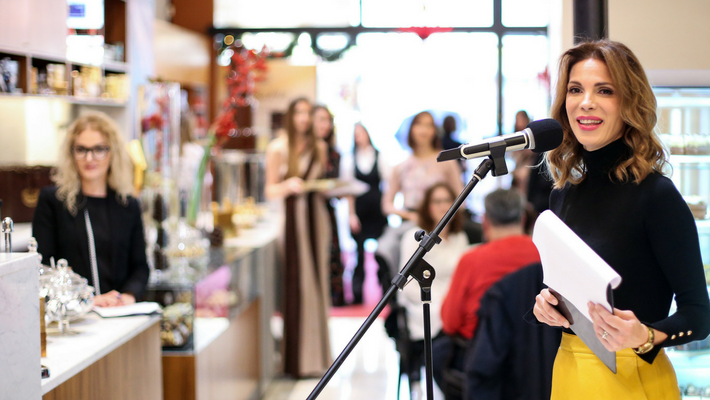 In its sophisticated golden box, a new Bajadera Exclusive offers a selection of mini sizes of the superior and sumptuous Viennese nougat chocolates with fresh raspberries, crunchy pistachios and fine white chocolate added, all of them featuring the familiar taste of the everlasting Bajadera.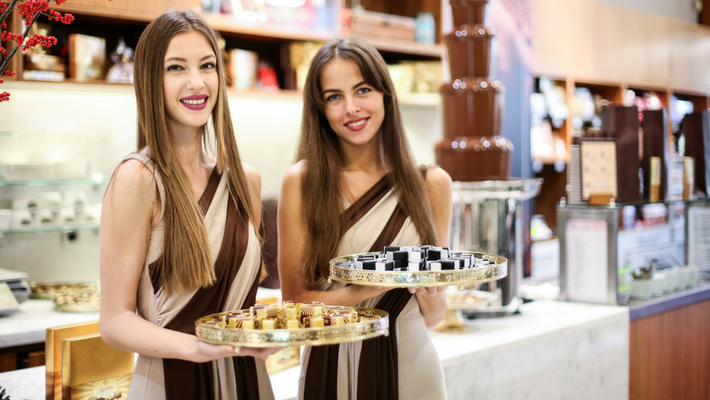 The offering of the Bajadera brand has been extended to offer even more varieties of the favourite chocolates to numerous lovers of the iconic Kraš brand. In addition to the Bajadera Original, Bajadera Amarus and the premium Bajadera chocolate bar, the launch of Bajadera Exclusive is timed to coincide with the holiday season in order to present you with a proposal for a sweet gift for dear ones.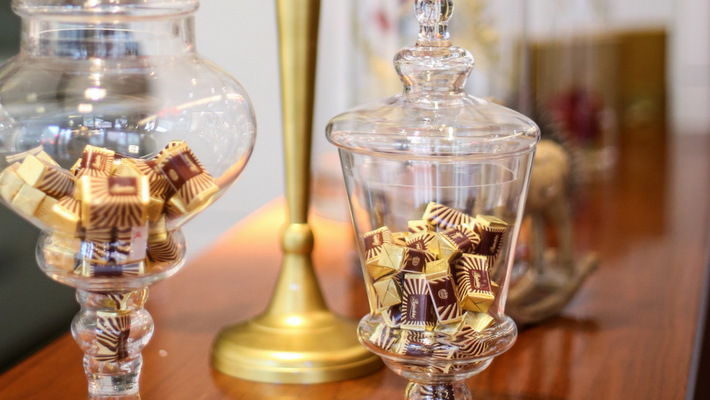 A string of holiday season songs sung by Jacques Houdek added spice to a cosy get-together in a beautiful setting of the Kraš Choco Bar, and the event closed with the news media representatives enjoying the tasting of the holiday treats — Bajadera Exclusive.