A new delightful variety of the 'family favourite'
There are certain things that remind us of childhood, family get-togethers and weekends at granny´s home, and the mere mention of them provokes feelings of warmth and nostalgia. Such moments of great beauty are most often associated with get-togethers that keep people connected. One of such sweet and nostalgic connections certainly is Domaćica from Kraš that each of us has had in a sweetie cupboard at least once.
In recent years, Domaćica biscuits – the favourite sweet treats with a long tradition that dates back to 1957 – constantly amaze us with creativity and new varieties. From the familiar tea biscuits coated with dark chocolate through to new varieties such as Domaćica BeneFIT and Domaćica Dark, it is hard to pick just one favourite. This time it gets even harder to make a choice because here is a new Domaćica from the Kraš´ sweet factory.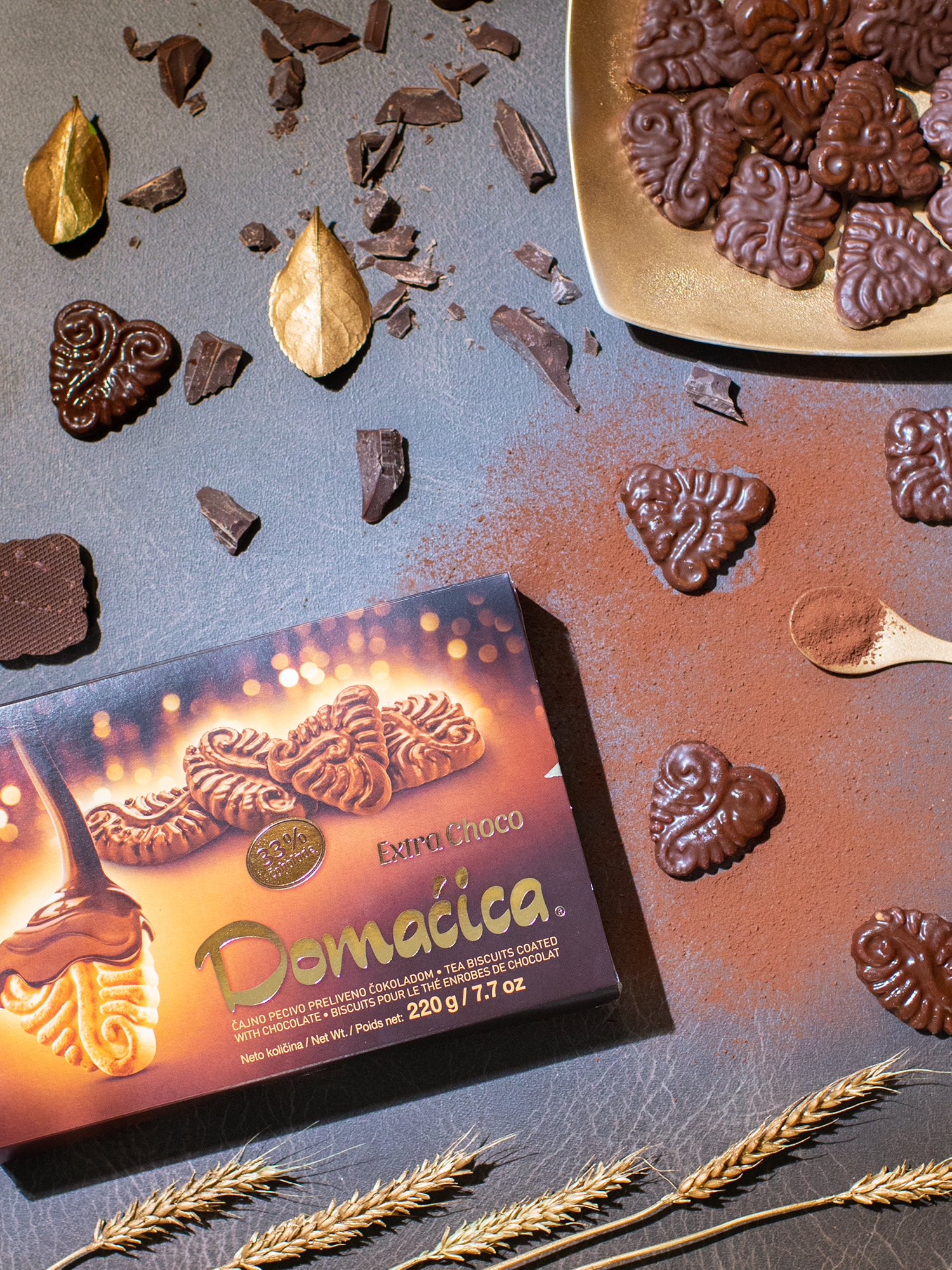 The new Domaćica comes in the chocolatiest edition ever and is certainly going to delight all ardent lovers of biscuits and chocolate alike. Domaćica Extra Choco, coated all around with delicious dark chocolate, will satisfy the most discerning palates and lift every mood. While having the new chocolate attire, Domaćica has kept its five distinct and registered biscuit shapes, which are one of the trademarks, projecting Kraš´ image. We are convinced that the new and the chocolatiest Domaćica Extra Choco is going to win the hearts of many!